<![if !IE]> <![endif]>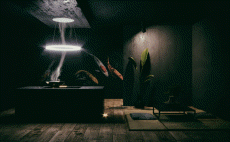 Light and aspiration have found the perfect balance.
Two distinctive elements talk together in harmony, giving life to a unique object. The aspiration system, only 20 cm high, is completely built in the false ceiling and it is equipped with a brushless motor, allowing a powerful and silent aspiration. The light ring, featuring state of the art LED lights and a high – efficiency opal diffusor, allows a uniform light distribution with an elevated visual comfort.
Zona Ind. Le Berbentina 6/A
60041 Sassoferrato (AN)
Italy
+39 0732 97171

+39 0732 95493